http://vedantaiowa.org/?makrosyt=dating-a-man-one-year-younger&550=27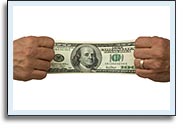 As a division of Save Your Church Money, Church Furniture Partner is passionate about assisting your church in stretching every dollar.  We love helping you discover the best deals and values on church chairs, pulpits, nursery, and all other church furniture.  We consider it our ministry.
conocer mujeres de trinidad y tobago
http://enelnombredelgato.com/?fiserit=sexo-mujer-madura&8d7=1d Our approach to selling church furniture is unique.  We are not a manufacturer; rather, we're a dealer that represents 200 plus manufacturers that do not sell to churches direct.  But unlike most dealers, our approach is consultative because we understand first-hand what you go through when making purchases for your church.  Our founder, George Kreger, has been a pastor for over 30 years.  During his ministry he has overseen five major church building projects, and his experience has driven us to acquire the expertise and the resources to help you meet the individual needs of your church and save you money.
camargo paginas conocer gente
site de rencontre franГ§ais gratuit pour homme You might be wondering how this is possible.  How can we save your church money on furnishings when so many other dealers fall short?  The equation is simple: the less complex a company is, the easier it is to realize cost savings.  At Church Furniture Partner our goal is to operate with as close to 0% overhead cost as possible.  In order to achieve this, we have chosen not to employ conventional marketing strategies or maintain offices and inventories.  Instead, our church furnishings ministry thrives because our counsel is respected, our service is impeccable, and most importantly, our customers are satisfied.  We grow our ministry the same way that churches grow — through the power of word-of-mouth testimonials.  This allows us to operate with low to no overhead costs, and we pass these savings on to you.
site de rencontre amoureux 100 gratuit go right here We invite you to contact us today either via the internet or, better yet, by calling 1-419-469-6411…  You will not be talking to a "sales person", you will be talking to someone who sincerely cares about the needs of your church.  And that makes a huge difference!