We are offering 'a la carte' sales on a select line of ERG International products.  This means you can save huge on products from ERG by purchasing them direct from us – call for details!
The ERG Elliot 6264 Bar Stool is available for the low starting price of $189.95 each which includes shipping (when buying 16 or more chairs).  The 6264 Elliot Poly Stool is available in White, Light Gray, Red, Tangerine Orange, Soft Yellow and Ivy Green at this special a la carte price.  Elliot chairs and stools are comfortable, versatile and stackable.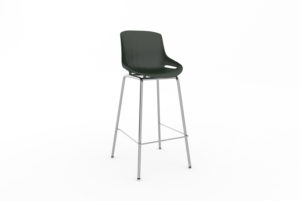 CALL 419-469-6411 FOR DETAILS AND TO ORDER.
(We carry all variations of the Elliot from ERG. Call for custom pricing!)

No hidden fees, no unnecessary high-priced services such as "unpacking" and "set-in-place". We not only offer the lowest price on all ERG quick ship products, we do the same for the entire line of Elliot chairs & stools with all options and in all finishes.  Give us a call at 419-469-6411 or fill out the form below and one of our staff will contact you to assist with the seating needs of your organization. Don't worry, we do not use any high-pressured sales tactics.