These lightweight seminar tables from Midwest Folding Products feature great comfort as they allow room for knees to not to come into contact with any hardware beneath table.  You'll love them!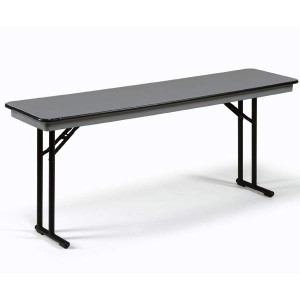 Saving Churches money on furnishings is our personal ministry. We're here to serve your Church and we hope you will privilege us with that opportunity.

– George Kreger, Founder of Church Furniture Partner
Pastor of New Hope Community Church
SIX FOOT CP618NLW C-LEG SEMINAR TABLE FOR JUST $235.
CALL 419-469-6411 FOR DETAILS AND TO ORDER.
(We can help you choose the right folding tables for your needs.  Call us today)

Pastor owned and operated, Church Furniture Partner understands the needs of Churches and has a passion for providing quality church furniture and unbeatable service at the best price anywhere.  Let us help you find the right folding tables to fit your needs and your budget. Give us a call at 419-469-6411 or fill out the form below and one of our staff will contact you shortly.  Don't worry, we do not use any high-pressured sales tactics.