The 9250 Series of Dome Fabric Upholstered Banquet Chairs from National Public Seating features a full 2″ waterfall seat built on a plywood core of high quality materials.  The 9250 is available for quick shipments in the following fabric and frame combinations:  9254-SV Midnight Blue and Silvervein, 9258-SV Rich Maroon and Silvervein, 9260-SV Ebony Black and Silvervein, 9264-SV Diamond Navy and Silvervein, and 9268-SV Diamond Burgundy and Silvervein.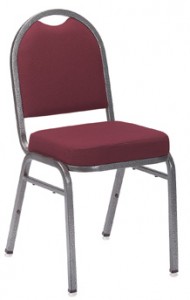 Saving Churches money on furnishings is our personal ministry. We're here to serve your Church and we hope you will privilege us with that opportunity.

– George Kreger, Founder of Church Furniture Partner
Pastor of New Hope Community Church
THE NPS DOME FABRIC SERIES IS AVAILABLE NOW FOR JUST $30.48 EACH!
CALL 419-469-6411 FOR DETAILS AND TO ORDER.
(We Carry Many Styles of Banquet Chairs at the Best Prices Anywhere.)

Pastor owned and operated, Church Furniture Partner understands the seating needs of Churches and has a passion for providing quality chairs and unbeatable service at the best price anywhere.  Compare our prices on all seating; we're the lowest price anywhere.  Give us a call at 419-469-6411 or fill out the form below and one of our staff will contact you to assist with the seating needs of your Church.  Don't worry, we do not use any high-pressured sales tactics.