Our AC0020 is the armed version of the ever popular Acton Stacker Chair from PS Furniture. This chair has a reinforced tubular frame (available in many finishes) along with a textured polypropylene seat (again available in many choices).  The AC0020 is a very popular configuration of this chair although we can add interconnecting ganging, upholstery on either the seat or back or both, and also arm caps to the Acton.  We have long enjoyed helping churches save money on the Acton Stacker and are now offering the same opportunity to schools, businesses, and other institutions across the United States.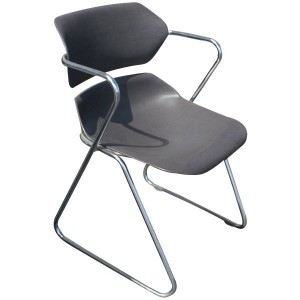 AC0020 SPECIAL SALE PRICING
CALL 419-469-6411 FOR DETAILS, QUOTES, AND TO ORDER.
(We'll Save You Dollars on All your Acton Stacker Needs)

At Church Furniture Partner, our ministry is to provide churches with all their needed church chairs for less dollars than they will find anywhere else.  We now have 200 plus manufacturers who assist us in that ministry.  One of our slogans is "Everything for your church but the people."  Our pricing on the AC0020 Armed Acton Stacker from American Seating is the best we know of by far.  We would love to assist your church in saving dollars!