The National Public Seating (NPS) Melody 8210 Chair has a uniquely designed 97 degree seat to back angle that greatly increases the musician occupying it to be able to achieve maximum breathing capacity. The frame is constructed out of 16 gauge square tubing and is 7/8″ inches thick in diameter.
This chair is growing in popularity with schools across the nation as it is streamlined yet has a true 300 pound capacity. The Melody 8210 also has optional tablet arms (TA82R Right and TA82L Left) that when installed will flip up and then fold behind the chair unobtrusively. It features non-marring poly glides and also a very comfortable contoured seat for extra comfort.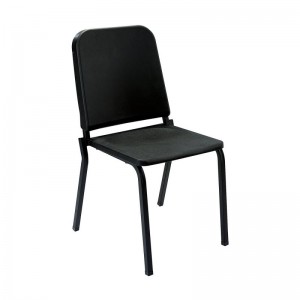 We've been saving churches money for years and are excited to now be blessed with the opportunity to save schools money on furnishings as well. We're ready to help your school save.

– George Kreger, Founder of Church Furniture Partner
THE 8210 MELODY IS NOW JUST $55.99 EACH!
CALL 419-469-6411 FOR DETAILS AND TO ORDER.
(National Public Seating 8210 Music Chairs at the Best Price)

Church Furniture Partner is ready to help schools save money on chairs, desks, tables, storage — all of their other furniture needs. Please fill out the form below to contact us about this item or give us a call at 419-469-6411 and we will help you find the right furniture for your school at the best possible price. Don't worry, we are pastor owned and do not us any high-pressure sales tactics.