The 8500 Series of Hi-Tech Ultra Compact Stack Chairs from National Public Seating is built on a solid rod frame in four different colors of seats and backs. The 8500 is available for quick shipments in the following colors: 8502 Gunmetal, 8505 Navy Blue, 8508 Wine and 8510 Black. All frames are chrome!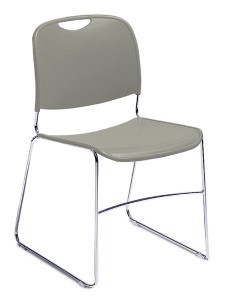 Saving Churches money on furnishings is our personal ministry. We're here to serve your Church and we hope you will privilege us with that opportunity.

– George Kreger, Founder of Church Furniture Partner
Pastor of New Hope Community Church
THE NPS 8500 WIRE FRAME STACK CHAIR – JUST $53.17!
CALL 419-469-6411 FOR DETAILS AND TO ORDER.
(National Public Seating 8500 Stack Chairs at the Best Prices Anywhere.)

Pastor owned and operated, Church Furniture Partner understands the seating needs of Churches and has a passion for providing quality stacking chairs and unbeatable service at the best price anywhere. Our price on the 8500 Series Stacking Chair from National Public Seating is the lowest anywhere. Give us a call at 419-469-6411 or fill out the form below and one of our staff will contact you to assist with the stack chair needs of your Church. Don't worry, we do not use any high-pressured sales tactics.